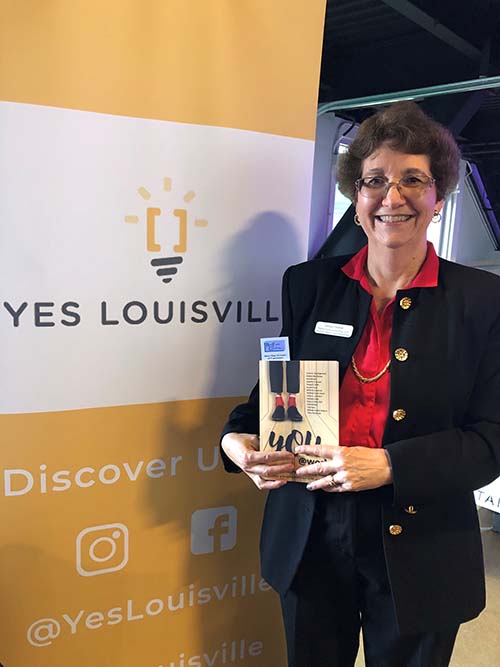 Randi Frank joined other Human Resource professionals to write You@Work: Unlocking the Human Potential in the Workplace.
You@Work: Unlocking the Human Potential in the Workplace is for sale here.
Price $20.00 (includes shipping and handling).
If interested, please email me at [email protected] to get the Book

About the book:
Contemporary HR professionals and business leaders are beginning to understand the importance of unlocking human potential and maximizing performance and innovation by truly embracing the human spirit of their employees.

This unique and powerful book explores the nuances of bringing our whole selves to work, and challenges us to shed the outdated notion of asking employees to check their humanity at the door.

What does it mean to BE YOU and BE VALUED AS YOU in the workplace?
The stories in this book answer those questions, and more.

Absolutely every decision, every business strategy, every word spoken between colleagues, and every policy enacted can and should be derived from a place of deep respect for one another — not just as "talent" but as people. Organizational success is, at its core, about human beings working together to serve human purposes.

Open this book to take a fresh, personal look at:

• Well-being
• Work/life balance
• Energy management
• Leadership styles
• Diversity and inclusion
• Personal and professional development
• The personal facets of recruitment (Randi's chapter)
• Retirement planning with heart
• Self-awareness
• Strategies for individual and team success
• Workplace respect
• And much more.

You@Work is a remarkable collection of insights from 15 leading HR and OD experts, across multiple industries and professional roles. And it's a must-read for any leader looking to achieve more by putting humanity back into the workplace.

This book is part of The @Work Series from Silver Tree Publishing.