Do you have a problem recruiting the right people?
Randi Frank can help you develop proper job descriptions which comply with the ADA law and set out the objectives and responsibilities of the position. Randi can also set up a recruiting and testing system that will address your needs for the position.
For example: you need a person who is thorough and accurate – you can provide a written exam that will test for that skill. Randi Frank can help you develop these tools and conduct all or part of the recruiting process.
Human Resource Services Include…
Executive Searches
Recruitment – organize, conduct and develop testing procedures to recruit for management, clerical, technical and professional positions
Prepare and revise job descriptions
Perform classification and salary studies
Prepare and revise Personnel Rules and Regulations
Prepare and revise family leave policies
Prepare and revise affirmative action policies
Assist with the implementation of Americans with Disabilities Act
Prepare and assist with implementation of HIPAA policies and procedures
Prepare, revise and administer Workers Compensation polices
Develop and coordinate CDL Drug Testing program
Develop and conduct Sexual Harassment Prevention Training
Prepare documentation for union negotiations and arbitration hearings
Develop and implement employee orientation and employee training programs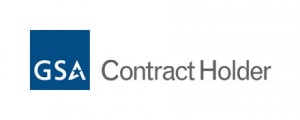 Contact Randi for complimentary consultation at 203-213-3722.
Headquarters in Louisville, KY serving Nationwide Clients with a special emphasis on Kentucky, Connecticut and the East Coast.