What is a Classification and Compensation Study?
These studies are conducted to re-examine the responsibilities, salary and work performed by various positions. The study's purposes are to develop new job descriptions, classify the positions according to a uniform factor point analysis standard, survey the market of comparable communities to determine representative rates of compensation, and to develop and recommend a pay plan. – Case Study Example
As a result of these studies each position is classified and assigned a pay plan grade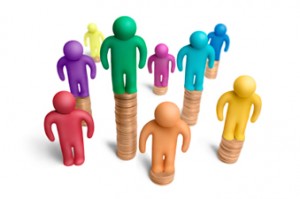 according to its relative economic job worth in relation to the marketplace and other similarly classified positions within the Municipality. The end result is a Classification Plan (pay grades) and Compensation Plan (salary schedule) along with new job descriptions.
Not sure you need this service?
Is employee turn over high due to low salaries or salaries not at market rates?
Has it been years since job descriptions were reviewed or revised and the positions have changed?
Is there no rhyme or reason on why employees are in certain pay grades and others are in lower pay grades?
Do you want to provide equal pay for equal work, in accordance with Federal Regulations?
Do personnel rules or Union contracts require revised classification and compensation systems?
If you answered "yes" to any of these questions, Randi Frank can provide you with classification and compensation studies to resolve some of these questions.
Contact Randi for complimentary consultation at 203-213-3722.