Towns of Bloomfield, Branford and Weston
Randi Frank Consulting, LLC performed Classification and Compensation studies for the Town of Bloomfield and Region 19 School District. Randi Frank Consulting, LLC, with the assistance of Georgian Lussier of G.F. Lussier & Associates, also completed Classification and Compensation studies for the Towns of Branford and Weston.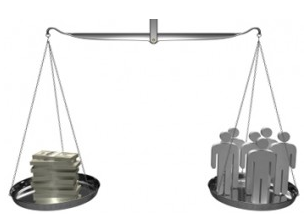 The Town of Branford project included 51 nonunion positions and the
Town of Weston project included 31 union positions. We started these projects by interviewing employees in all the positions to learn about the details of their job responsibilities. We then drafted new job descriptions. Once the new job descriptions were approved, we ranked each position on the same 14 categories, such as experience, accountability, years of experience, etc.
All positions that had the same number of points were placed in the same grade. Grade compensation levels were determined by the market analysis received from comparable towns. A Sample of what a new compensation schedule is listed below (only one grade is shown with hourly, weekly, 35 hr & 40 hr annual salaries.
Grade 1

Step 1

Step 2

Step 3

$17.58

$17.85

$18.11

$615.38

$624.62

$633.98

$32,000.00

$32,480.00

$32,967.20

$36,571.43

$37,120.00

$37,676.80
 Contact Randi for complimentary consultation at 203-213-3722