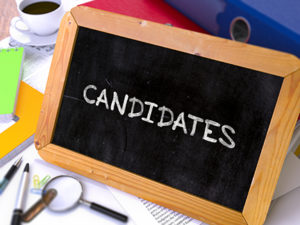 Now that we've gone through all the resumes, conducted telephone interviews and asked candidates to complete a questionnaire we present a semi-finalist list to the client. This is prepared as a report which includes a list of the top candidates with their resume, cover letter, questionnaire and any other information we have gathered about the candidates. Sometimes the candidates are rated as A & B candidates to offer the client our thoughts and other times they are not ranked. The level of input regarding ranking would be determined prior to the report. Some agencies prefer this while others want to rank the candidates themselves.
We also provide an excel sheet with a summary of each of the top candidates pointing out degrees, past position titles, expertise in specific areas related to the position, etc. Some clients also request that we show them all the candidate names and why they were not included in the top semi-finalist list. This allows the client to hear our report, review the materials and decide which candidates fit their organizational culture. Once the selection is made we will start the reference and background work on each of the candidates.
Questions? Contact me today!