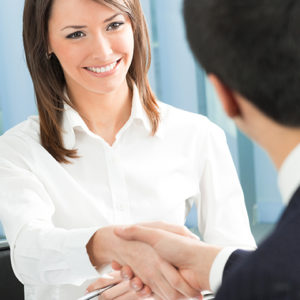 Once finalists have been chosen, the interview process begins. If there is an appointing authority or board of directors we usually have a full interview with the board/council so they can observe candidates in normal meeting settings.
Some of the other methods include the following…
One-on-one interviews of each candidate with each board member.
Candidates meet with stakeholders in private or public meetings or interviews.
Meet and greet types of meetings that are very casual and allow the stakeholders to meet each of the candidates in a social atmosphere.
Candidates meet privately with employee groups and department head groups so there is an exchange of ideas and input from various stakeholders.
In the public sector it is not uncommon for candidates to be in a public hearing of citizens who have the opportunity to ask questions of the candidates. Tours of the agency or community also allow another group of people to observe the candidates. Sometimes these types of interview formats are done with all the candidates at one time in the same room or as individual sessions. It is important to see executive leaders in various situations that are a part of their everyday life as a manager.
Questions? Contact me today!