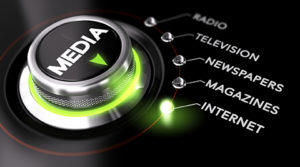 Defining what's included in the recruitment effort is critical when determining which firm/consultant to choose. To start, decisions need to be made about where to advertise and how much. We recommend that advertisement be focused on the professional associations related to the position. For example you want to advertise a Human Resource Manager (HR) position with the 3 major HR professional associations – Society of Human Resource Managers (SHRM); International Personnel Management Association (IPMA-HR); National Public Employers Labor Relations Association (NPELRA).
Once the advertisement is in place then the outreach efforts start by contacting professionals in the field. This can be done via phone and by email take a look at the site here. Reaching out to professionals who work in similar organizations with similar types of issues/budgets is a good place to start. In addition, we contact professionals who are officers of various professional associations since they will know who is looking for a new position or who may fit for your specific opportunity. For example, we had a Town Manager position for a location with a large college as its main economic driver. We contacted other Managers who worked in similar communities with large or even small colleges that were key stakeholders in the community.
For more details about our recruitment efforts, Contact Us and we can answer any questions you may have.