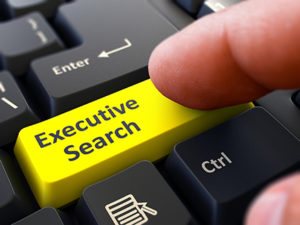 Unlike a Google search, an Executive Search begins with a Request for Proposal (RFP) Most communities/agencies develop a RFP and invite firms to submit a proposal to conduct the executive search. The RFP will describe the agency and some information about the positions and the steps required to complete the executive search. Once proposals are submitted the top proposals with the most reasonable costs are interviewed.
The critical aspects of choosing the right firm include…
The Interview – make sure the firm has

experience with similar agencies
experience with similar positions
a past success rate

The Offer – be sure to compare apples to apples

how will they help you to further define the position/person you're looking for?
how will they find the best candidates?
As mentioned in the first post in this series, a successful executive search begins with a meeting of all the stakeholders to understand the position and candidate in addition to how much access the firm has to finding the right person. Many times it comes down to the chemistry of the firm and the agency key players. Be sure to check references of the firms just as reference checks are done on candidates.
Questions? Contact me today!