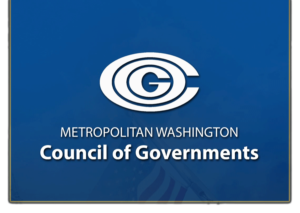 This is an exciting opportunity in the Transportation Planning, Forecasting and Engineering field to join a premier professional metropolitan agency that is making a difference. The position serves as a division head (15 FTEs) for a well-respected Director of the Transportation Planning Department (59FTE). Starting Salary range – $126,184 to $178,803
For over 50 years Metropolitan Washington Council of Governments (COG) has helped develop regional solutions for transportation, environment, growth and development, public safety, homeland security, etc. The COG serves Northern Virginia, Maryland and Washington D.C. including 23 local governments, the Virginia and Maryland Legislatures and members of the U.S. Congress.
The Travel Forecasting and Emissions Analysis Program Director oversees a talented team of professionals who conduct diverse technical planning activities including transportation plan evaluations, air quality conformity analyses, technical assistance studies and strategic direction for the development and implementation of refined travel forecasting methods and practices. The position also supports the National Capital Region Transportation Planning Board (TPB) the federally designated Metropolitan Planning Organization (MPO). See the attached profile for more details about the position
Education & Experience
• Master's degree in Transportation Planning or related discipline
• At Lease 8 years of progressively responsible experience in the development and application of travel demand modeling
• At least 5 years of supervisory experience including one year of management experience
• Highly technical and recent hands-on expertise in Transportation Engineering and Planning, Travel Forecasting, Emission Analysis and Modeling
• Ability to effectively communicate highly technical information to the public
• An effective Leader
• An excellent listener who promotes and is open to new ideas
Application Process
• Open until filled with first screening of resumes on Monday Feb. 4, 2019
• Starting Salary Range – $126,184 to $178,803 DOQ with exceptional benefits
• COG is an EEO Employer – women and minorities are highly encouraged to apply
• See attached recruitment profile for more details
• Submit in confidence your resume, cover letter and salary history/requirements to:
Mr. Robert Slavin at slavin@bellsouth.net
Ms. Randi Frank at randi@randifrank.com
Please review the Position Profile (click here) and share this unique professional opportunity with your network or with those that have the appropriate experience. Feel free to contact me if you have any questions about the position.