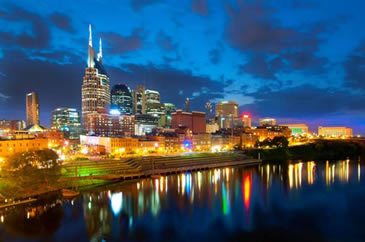 Our firm (Randi Frank Consulting, LLC) has been hired by the Nashville Metropolitan Public Health Department (MPHD) to assist them with the recruitment of the Metro Nashville Director of Public Health.  This is a very complex and exciting position with a comprehensive Public Health Department to serve diverse customers and functions – As Nashville grows and changes, so do the public health needs change, and the health department must grow and develop to serve the community's needs which is reflected in their Strategic Plan. More details about the Department, variety of services, and the strategic plan and mission are shared in the attached Executive Summary
Please contact me via email or phone if you have questions about the position.  We would really appreciate if you could share this information with your network or let me know of names of potential candidates or groups and associations I can contact that may know of potential great candidates.
Listed below is a small sample of the exciting opportunities for this position- See the attached document for more details (initial deadline for applications to be completed online is September 16, 2018)
MPHD Vision
People Creating Healthy Conditions Everywhere
Mission
The mission of the Metro Public Health Department is to protect, improve and sustain the health and well-being of all people in Metropolitan Nashville.
As a community we need to have a broad view of health and well-being and a consistent focus on prevention. Our health is shaped by determinants well beyond the health department and well beyond medical care. Safety, education, economic stability and opportunity, access to healthy food and places to be active all contribute to a healthy community. Opportunities for healthy living need to be everywhere, woven into the fabric of our city.
MPHD's workforce is comprised of approximately 500 highly diverse and skilled employees working in 46 programs. The organization is divided into a Director's Office and five bureaus (Administration, Community Health, Environmental Health, Communicable Disease and Emergency Preparedness and Population Health).
Sample of some of the exciting and critical programs managed by MPHD:
Epidemiology Data Resources
Food Inspection Services
HIV Prevention-Ryan White Prog.
Pollution Control Programs
School Health Nurses
Animal Control & Care
Woman, Infants & Children (WIC)
Health Clinic & Homeless Clinic
Vehicle Inspection for Air Quality
Dental Clinic & Pharmacy
Serv. For Correctional Facilities
Immunizations
Medical Exams – Metro Employees
Emergency Preparedness Admin
Counselor for Mental Health Issues
Required Qualifications:
A doctor of medicine certified for practice as such by the state board of medical examiners
Licensed medical degree from an accredited medical school with a current U.S. medical license
Ability to obtain Tennessee licensure within 6 months of employment
Ten years of experience in the active profession of medicine and/or public health practice administration
Commitment to devote entire time to the duties of this office
**No Substitutions**
See attached document for more details about the department and Core duties and Management Responsibilities, etc.