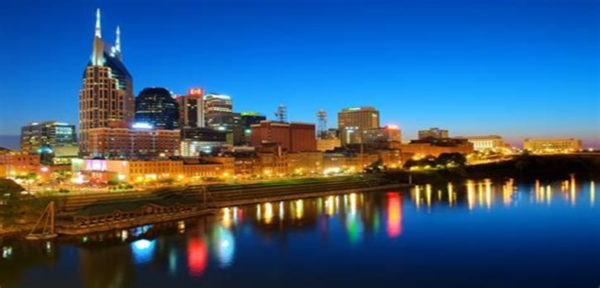 The firm of Randi Frank Consulting, LLC has been hired by Metro Nashville Government to assist with their recruitment/executive search for Codes Administration Director. This is an exciting opportunity to be part of the exploding growth in the Nashville metro area. Please review the information below and share this great opportunity with your network. Feel free to contact me if you have any questions about the position or click the link below to apply for the position with the Human Resources online application process.
Codes Administration is the one-stop-shop for most development processes. The department handles the following functions with 5 major divisions, approximately 119 employees, $11 million annual budget and over $20 million collected in revenue: (1) Zoning and Permits – Building construction permits (including all trades permits), and including Zoning code administration, (2) Plan Review for all projects; (3) Construction inspections, (4) Property Standards – Property Maintenance Code and Zoning Code enforcement for existing properties; (5) Administration – budget & finance, HR, purchasing, trade contractor licensing and  renewals, security alarm registration, support for various boards & commissions. The department has worked hard to make the process more efficient and effective with electronic plan review, e-permits, and electronic history of property permits.
Position is vacant due to upcoming retirement. Metro Nashville is looking for a dynamic leader to manage this very important department in a growing city. The new director needs to work closely with all other development agencies, developers, construction contractors, and citizens to improve services based on evaluation of operations. Position offers great opportunity for an innovative leader with a fresh perspective to improve services and help Metro Nashville grow.
Advertisement listed below:
Metro Government of Nashville & Davidson County -Codes Administration Director
Salary Range – $94,754.76 – 138,770.49    Final Filing Date 2/23/18
Click for Application & Full Advertisement – https://www.governmentjobs.com/careers/nashville
More information about Department – http://www.nashville.gov/Codes-Administration.aspx
 Position Description
The Codes Administration Director receives general direction from the Mayor, and oversees the enforcement of all laws, ordinances, and regulations relating to electrical installations, building and construction, plumbing installations, gas/mechanical installations, the housing code, and the zoning code and regulations.  The position is responsible for overseeing all operations of the department, including management of employees, budget management, and program administration.  The position communicates with the Metropolitan Council, administration in other related Metropolitan Government departments, and the constituency.
The Codes Administration Department is seeking a Director to manage the enforcement of regulatory codes, zoning and land use regulations, and oversee the administration of the department.   The position serves as the Secretary of the various appeal boards, including Electrical, Plumbing, Mechanical Gas, Property Standards, Zoning, and others.
The Metro Department of Codes administers the Metro Building Code and the Metro Zoning Code and manages the permit process, which is linked to other Metro agencies, such as Water Services, Public Works, and others, to facilitate the process of applications for permits.  The department issued $3.7 billion in permits for the fiscal year with even more expected as Nashville continues to grow at a tremendous rate.
Some recent additions to the Codes Administration Department include adopting a new software system that enable customers seeking permits to remotely sign in, the development of the "One-Stop-Shop" that facilitates an application to move through the development process, a "hotline" for citizens filing a report, and other innovative programs.
All applications are subject to public disclosure (only if requested which is rare and applications will be redacted)
Typical Duties
Oversees all permit processes and related programs, including appeal processes
Demonstrates effective leadership and management that inspire and maintain participation and cooperation among the employees and others
Encourages strong constituent services from employees to all seeking information and services
Oversees the budget process for the department, including preparation and justification; monitors expenditures of funds
Develops and implements applicable policies and procedures for the department
Directs and evaluates all programs of the department, with recommendations for improvement and growth
Develops and maintains key relationships, including community leaders, elected officials, the staff, and the constituency
Interprets regulatory codes for appeal board members, the public, and the staff
Meets with and advises architects, engineers, and contractors on related matters related to code interpretation and enforcement
Minimum Qualifications
Bachelor's Degree in Business Administration, Engineering, Architecture, or a related field from an accredited college or university and ten (10) years of experience in codes enforcement, construction, engineering, or a related industry, including five (5) years of management experience.  No substitution of experience for education requirement.
Candidates with accreditations earned in a foreign institute are encouraged to apply.
Note: Per Metro Ordinance No. SO94-1078. All employees of the Metropolitan Government shall be residents of the State of Tennessee or become residents of the state within six (6) months of employment as a prerequisite to employment with the Metropolitan
Ms. Randi Frank, Randi Frank Consulting, LLC
203-213-3722
randi@randifrank.com   www.randifrank.com